A fine performance was capped off by Iniga's brace as Marist maintain 2nd place on the league table.
It was Marcelo again on the assist list with a delicate cross from the right was headed home by Abraham Iniga to give Marist the lead in 20 minutes. The ageless veteran forward was on target again in the 53rd minutes with a cool finish to complete his brace.

There were two changes in the staring 11, Abraham Iniga and Timothy Bakale returned to the starting XI ahead of Atkin Kaua and suspended Joachim Waroi.
Marist begin brightly, Henry Fa'arodo had his shot rattle the cross bar in 10minutes into the game. The pace and skill of Marcelo on the wings caused Kakamora issues from the off. Marcelo then burst forward again on the right and curved in a delicate cross to an unmarked Iniga who headed home the opener in just 20miutes of first half. Fa'arodo, Diego,Guilherme, Iniga, Marcelo, all had their chances to put Marist further ahead but were denied by good goalkeeping from Philip Mango. Real Kakamora were forced to defend deeply at most times, had to sit back and counter attack when they have the ball. Their best chance came in the 45mins but were unable to convert it, Marist leading 1-0 at the break.

The opening moments of second half mirrored what had gone before. Marist defence had been largely untroubled but found themselves backpedalling on few occasions when Adrian and Hiri drove forward for goal. The second half was largely dominated by Marist and while the Kakamora defence still trying to get its shape back, an early pass to Inigi upfront in the 53rd minutes was just the tonic, a superb delivery allowing the 37yr old to calmly slot home his second.

Despite the searing heat, Marist controlled the game and remained the better team and were full value for the two-goal victory. It was an excellent way to pick up after disappointing loss on Wednesday. Marist remained second on the league table with 10 points, 5points behind run-away leaders Solomon Warriors.

LINE UP:

Marist 11.
Zantas (GK), Boso, Diego, Laua, Upaiga, Bule, Bakale, Fa'arodo, Marcelo, Iniga, Guilherme

SUB: Harold (GK), Nata, John, Mathias, Taloga, Amasia, Kaua,

Real Kakamora 11.
Mango (GK), Hiromana, Primo, Hiri, Kafula, Miniti, Manogi, Teleda, Moli, Adrian, Willy.

SUB: Nanago (GK), Sikua, Sida, Tainao, Lakena, Taeman, Tuita,


Powered by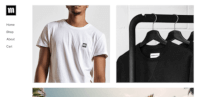 Create your own unique website with customizable templates.